Our Network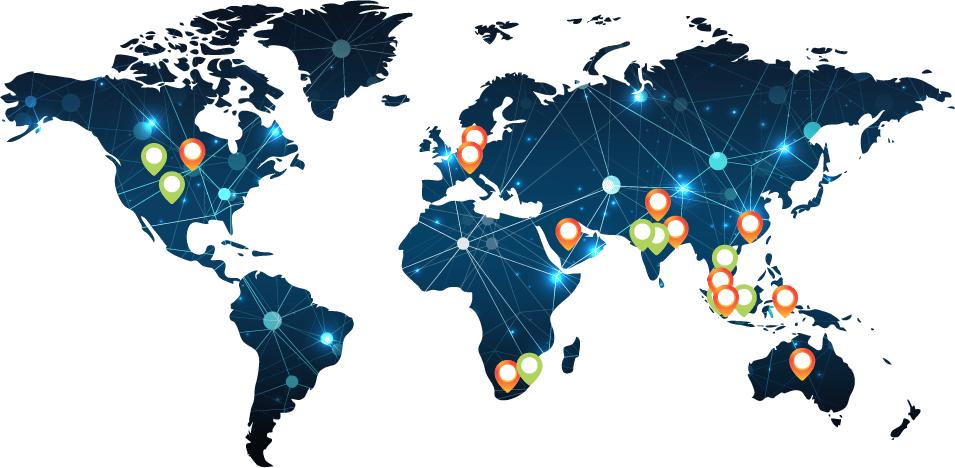 SynPhNe Care centres

SynPhNe patients presence
SynPhNe a Singapore headquartered organization has developed the world's first connected wearable solution that trains brain and muscle as ONE to treat medical conditions like Stroke, Cerebral Palsy and other neurology related disorders.
SynPhNe has its centres in several cities across various countries like Singapore, Bangkok in Thailand, Kuala Lumpur in Malaysia, Mumbai & Bangalore in India, Durban in South Africa, New Jersey & Boston in USA.
Several patients from countries such as Singapore, Hong Kong, Australia, Malaysia, Indonesia, Bangladesh, India, Saudi Arabia, South Africa, Germany, Switzerland and USA have benefitted from SynPhNe's wearable solution.
This pioneering technology was developed after 10 years of rigorous research in Singapore. It has been clinically validated and is patented in 14 countries across the word.